It's time for another Austin Sports Medicine 101 class! Have you heard of the Texas Tri Series? Medicine in Motion is excited to gear up once again for these events in 2013. Here's a little background on the Series:
The Texas Tri (short for triathlon) Series is a group of seven separate triathlons and a finisher party, most of which are held in Austin.
The triathlons are held about once a month for six months, beginning in April and ending in September with the finisher party in November.
Two events are held outside of Austin: one in Corpus Christi and one in Kerrville.
The unique part about this series of events is that they encourage their participants to participate in EVERY race – either as a competitor or a volunteer.
This series is managed by High Five Events which is a multi-sport event production company based in Austin.
Founded in 2006 as a spin-off of Jack & Adam's Bicycles, High Five Events has grown to produce many of the largest and most acclaimed events in the south Midwest.
The company prides itself in producing safe, extremely well organized, and incredibly enjoyable events.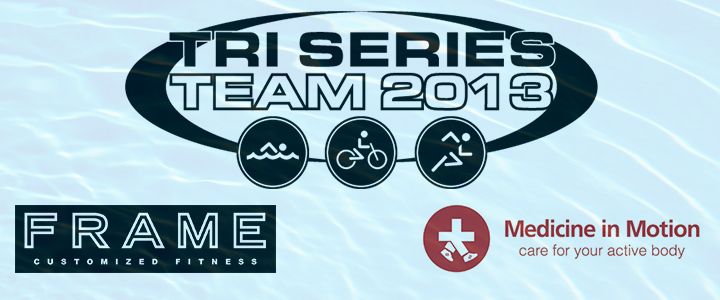 For the 2013 season, Medicine in Motion has teamed up with our friends at Body by Frame to compete in all of the events. Our team will consist of eight individuals (six regulars and two backups) from both businesses. Over the next few weeks, we'll introduce you to each team member. Plan to join us at the event as a fellow competitor, volunteer or spectator!
If you have questions or have needs regarding sports medicine in Austin or the surrounding areas, visit us at http://medinmotion.com, call or send us an email!